Case Study of Displacement Due to Establishment of Hal in Sunabeda,Koraput
The 21stcentury has witnessed a lot of developmental and infrastructural project ranging from agricultural, industrial and mining projects. These project has played avital role in causing fluctuation in the economy of the country. Fluctuation of economy,means, upliftment and degrading influentialelementaffecting economy particularly per capita income, happiness index, internal migration, non-armedrebellionetc. For the purpose of assessing the impact of such developmental projects, acomprehensive, intensive and empirical study is required to be made for measuringthe positive as well as its negative impact.
Keeping the aforementioned fact in mind, the Research Team of the Centre for Democratic Reforms and Advocacy (CFDRA), team comprising of 3 research fellows, namely, Mr. Hitabhilash Mohanty(Project Coordinator), Mr. Rohan Pattnaik(Research Associate) and Mr. Harihar Patra(Research Associate) have conducted a survey of one among such mega projects in state of Odisha, particularly, the developmental project i.e., Hindustan Aeronautics Limited (HAL) in Sunabeda Municipality area of Koraput District, Odisha.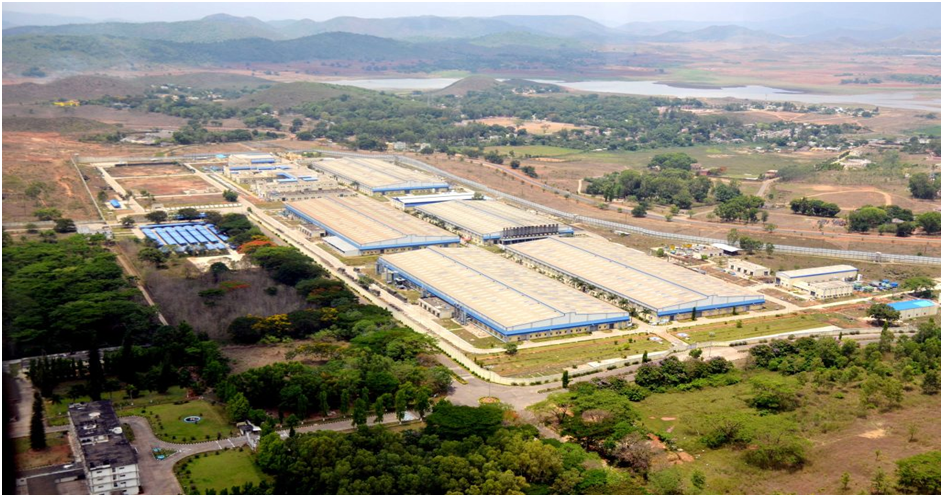 BACKGROUND FACTS
In the year 1960-61, 8187.94 acres of land was acquired by AEF, Sunabeda for establishment of Aero Engine Project. Out of which 7297.48 acres is private land and 890.46 acres is government land. Out of the total land acquired by the AEF, 3121.15 acres (2315.72 acres of private land 805.43 acres of government land) of land was possessed by HAL, Sunabeda and rest of the land was surrendered by HAL and the said land was kept in Govt. Khata (5066.79 acres). According to the information procured from the Land Acquisition Office, Koraput a total of 10 villages were affected namely, Kaki, Chakarliput, Thalaput, Kadigam, Charangul, Khalpadi, Chulapari, Rajpalama, Bodigam, Chikapar wherein a total of 435 families were displaced and only 138 familes are rehabilitated. For the purpose of rehabilitation, a total of 83 buildings were constructed and still 82 families are residing unauthorized in HAL premises. Meanwhile, two writ petitions were filed one by the president of the displaced persons and the other by HAL namely, T. Muduli v. Union of India, W.P. (C) 1380/2015 and HAL v. State of Odisha, W.P. (C) No. 14804/2017.
The below mentioned tables shows the area of land acquired by HAL, no. of family displaced, amount of compensation awarded and the present status of the unused land on a village by village basis. Thereafter, the directions given in the writ petitions filed before the Odisha High Court by the displaced persons and HAL are mentioned in details along with its compliance.
Table – 1: Total private land acquired for HAL
| Sl. No. | Name of Village | Land Acquired | Compensation Awarded | Families Displaced |
| --- | --- | --- | --- | --- |
| 1 | Kaki | 2129.45 | 669748.76 | 59 |
| 2 | Chakriliput | 247.23 | 112291.23 | 36 |
| 3 | Thalaput | 728.58 | 228783.25 | 56 |
| 4 | Kodigam | 615.17 | 241360.24 | 25 |
| 5 | Charangul | 141.55 | 40194.67 | 0 |
| 6 | Khalapadi | 148.59 | 60332.01 | 0 |
| 7 | Chulapari | 984.71 | 379459.96 | 85 |
| 8 | Rajpalama | 334.94 | 116411.62 | 0 |
| 9 | Bodigam | 627.75 | 262434.76 | 18 |
| 10 | Chikapar | 1339.51 | 487750.88 | 156 |
| | Total | 7297.48 | 2598767.38 | 435 |
Source: Land Acquisition Office, Koraput, Odisha, 2020.
Table – 2: Acquired land by HAL
| Sl. No. | Name of Village | Govt. Land | Private Land | Total Land Acquired | Occupied by const. of factory building etc. | Approx vacant land in possession of HAL | No. of families displaced | Remarks |
| --- | --- | --- | --- | --- | --- | --- | --- | --- |
| 1. | Kaki | 287.17 | 917.55 | 1204.72 | 1054.72 | 150 | 59 | |
| 2. | Chikapar | 134.87 | 870.28 | 1005.15 | 815.15 | 190 | 36 | |
| 3. | Chakarliput | 2.07 | 44.66 | 46.73 | 26.73 | 20 | 56 | |
| 4. | Thalaput | 142.28 | 316.58 | 458.86 | 178.86 | 280 | 25 | |
| 5. | Kodigam | 239.04 | 166.65 | 405.69 | 285.69 | 120 | 156 | |
| | Total | 805.43 | 2315.72 | 3121.15 | 2361.15 | 760 | 332 | |
Source: Land Acquisition Office, Koraput, Odisha, 2020.
Table – 3: Information on Acquired Land of Hal
| Sl. No. | Name of Village | Total land acquired | Possession by HAL | Balance land returned back | Present status of balance land | | | |
| --- | --- | --- | --- | --- | --- | --- | --- | --- |
| Private Land | Govt. Land | Private Land | Govt. Land | Private Land | Govt. Land | | | |
| 1 | Kaki | 2129.45 | 287.17 | 917.55 | 287.17 | 1211.9 | | On Ac. 1211.90 AEF Project and colony approximately Ac. 350.00 NAC Office Ac. 7.36 Public School Ac. 33.89 Panthika Ac. 03.00 IGNOU Ac. 10.00 D.P. Tenement Ac. 300 Govt. TRW School Ac. 50 Police Station Ac 5 Jawahar Water Work Ac. 10 BSNL Office Ac. 1 IDCO Ac. 20.27 Housing Board Colony Ac. 15 OSEB Ac. 10 ICR Ac. 6.62 Women's College Ac. 3 Vacant Site Ac. 268 UKP Ac. 116.76 NAD Ac. 2 |
| 2 | Chikapar | 1339.51 | 134.87 | 870.28 | 134.87 | 469.23 | | Central University Ac. 300.39 Tool & Engineering Ac. 3.40 Chikapar New Basti Ac. 15 Timber Ac. 10 Vacant site cornered by HAL Ac. 140.44 |
Source: Land Acquisition Office, Koraput, Odisha, 2020.
In order to seek adequate rehabilitation and resettlement, a writ petition was filed in the High Court of Odisha by one of the displaced persons. The details of the said case are as follows:
DIRECTION AND ITS COMPLIANCE IN W.P. (C) NO. 14804/2017
Direction No. 1
Direction: So far as the rehabilitation formula is concerned, the same is printed in vernacular and circulated among the inhabitants of the area, who are alleged and accepted to have encroached the land in question.
Compliance: HAL took up necessary activities and organized awareness camps in the encroached area on 17.02.2018, 23.02.2018, 26.02.2018 and 01.03.2018.
Direction No. 2
Direction: The Collector through his good office and his subordinates shall open a grievance cell for at least 45 days in order to facilitate hearing of the grievance by alleged encroachers, who are asserted to be the descendants of the land oustees. Such fact about opening of the grievance cell shall be widely published in the locality, giving an opening date and the closing date of the grievance cell.
Compliance: A grievance cell has been opened in the Land Acquisitation Section of Collectorate, koraput from 20.01.2018 to 05.03.2018 (45 days). The opening of the grievance cell has since been widely published in three localities of HAL encroached area by displaying banner and notices have been affixed on the walls and read out the directions of the Hon'ble Odisha High Court and concept of the grievance cell in presence of the public of the three encroached areas. Tahasildar, Semiliguda and his field staff, LAO, Koraput and his staff, IIC, Sunabeda and Similiguda PS were present at the time of publicity.
Direction No. 3
Direction: If any person files any document, the same is verified and a detailed chart along with the supporting document be prepared for further reference at the tome of hearing of this case.
Compliance: During the grievance period, not a single grievance petition has been received. But on 08.02.2018 and 06.03.2018 the President of HAL Bistapita Sangha Mr. TrilochanMuduli and his supporters approached the grievance cell and they demanded to receive the petitions of all the 22 villages instead of receiving the petition only from encroachers of HAL area. The LAO, Koraput explained them the details and asked them to submit the grievance petition only by the encroachers of HAL premises. On 08.03.2018 Sri TrilochanMuduli and his supporters submitted 105 greivance petition instead of 82 and requested to receive. All the 105 petitions were received on 05.03.2018. on 10.03.2018 a joint meeting was conducted under the chairmanship of Collector and District Magistrate, Koraput and the following members were present. Superintendent of Police, Koraput Addl. District Magistrate, Koraput Sub-Collector, Koraput Executive Director, HAL, Sunabeda Tahsildar, Similiguda Land Acquisition Officer, Koraput Mr. TrilochanMuduli and his supporters Further, Mr. Muduli and his supporters submitted 16 point demand of Koraputia Jana Surakhya Sangha dated 29.10.2016 before the Collector, Koraput and asked for fulfilment of 16 point demand. The Collector explained that the matter is under sub-judice and requested them to cooperate the revenue field functionaries during field inquiry. The Collector instructed the Tahsildar, Similiguda to complete the detailed field enquiry of individual petitions and submit the report by 12.03.2018. The Tahsildar, Similiguda submitted the field enquiry report of 105 individual petitions. Out of 105 greivance petitions 29 petitioners have not submitted any supporting land documents at the time of enquiry and while conducting foeld enquiry of other 76 individual grievance petitions, it is revealed that they belong to 19 families (19 recorded tenants) and most of the encroachers are great grandsons and daughters of the original tenants. It was further found that all the original tenants have been paid compensation of their acquired land at the time of acquisition in the year 1963.
Direction No. 4
Direction: So far as the land displaced persons' association is concerned, its president and other office bearers shall move foreward from the demand of job and shall negotiate with HAL authorities so far as the amenities and facilities of their livelihood is the rehabilitation colony is concerned.
Compliance: The displaced persons' association has not agreed to negotiate with HAL regarding their livelihood and improvement of amenities and facilities in the rehabilitation colony. They insisted on fulfilment of their 16 point demand.
Direction No. 5
Direction: The Executive Director, HAL is directed to see if any eligible person can be adjusted on job on a contractual basis in the establishment of HAL and such prayer of the land displaced persons' association may be favorably considered but the same should be done by the labour supplier contractors.
Compliance: The HAL authorities requested Mr. Muduli to provide 4-5 names and their details among the encroached persons on or before 05.03.2018 in order to engage in HAL as contract labourer through different labour supply contractors. Thereafter, Mr. Muduli demanded for permanent job in HAL for 95 persons as reported by HAL.
Direction No. 6
Direction: Last but not the least, if possible, awareness campls in regular intervals be held inside the area under encroachment by the officials of HAL and proper police protection shall be provided by the Superintendent of Police, Koraput and Mr. Muduli undertakes to cooperate in conducting some awareness camp to make the inhabitants of the colony aware about the rehabilitation formula.
Compliance: The awareness camps have been conducted by HAL in regular intervals but no fruitful results come out as reported by HAL. Mr. Muduli has cooperated in conducting the awareness camps. The Superintendent of Police, Koraput has also provided necessary police and security arrangements during the field enquiry. The District administration anf the HAL authorities have made all efforts in organizing awareness camps and convinvce the pople to cooperate and shift to the rehabilitation colony. HAL authority has also assured to provide remaining basic amenities as per demand of the people in the rehabilitation colony at Mohanpada. But no development took place between HAL and Land Displaced Persons' Association for shifting of the encroachers to the rehabilitation colony at Mohanpada.
Source: Land Acquisition Office, Koraput, Odisha, 2020.
GROUND REALITY
The research team of SCSTRTI have conducted an exhaustive study on the displacement of the villages in process of land acquisition by HAL. In this process, the research team has visited all the relevant government offices to procure the relevant information from the government records and has also visited and recorded the statement and also collected relevant documents from the residents of the villages inhabited by the affected and displaced persons including the villages established within the premises of HAL (encroached villages) namely, Kakigaon, Kodigaon, Pangiguda, Thalaput and Sindhiput. During the course of this field study, the research team has reached out to the Pangiduga village to the residence of Mr. TrilochanMuduli and has interviewed him personally and have procured relevant documents available with him. It was discovered during the field study that the the rehabilitation provided to the displaced persons was not habitable as it is build on the top of a nearby hill with no roads making it impossible for the residents to commute. Apart from that no consent was taken from those displaced before preparing the rehabilitation plan. During focused group discussions in Kodigaon and Pangiguda village it was noted that these people objected the rehabilitation scheme the hills wont help them in cultivating crops which is a major source of livelihood for these displaced tribal peoples. It is pertinent to mention herein that 22 villages are found to be displaced is the process of land acquisition for HAL in Sunabeda Block of Koraput District. But the government record shows that only 10 villages are displaced. The census of the other 12 villages is not found in census of 2011.
It can be noted from the records that the approximately 5000 acres of acquired land is remained unused and is further used for government purposes without returning it to the original land owners. The displaced persons are currently inhabiting in these patches of unused land which fall within the premises of the said HAL boundary in Sunabeda. Hence, these people are considered are illegal residents are not benefitted with any government schemes. Be that as it may, these people lack basis livelihood and have absolutely no transportation facility, no electricity, no educational facilities. For collecting drinking water, these people have to travel 5kms to nearest reservoir.
By
Mr.Hitabhilash Mohanty, Consultant
LLM in Human Rights